The holidays are near and you may be looking for ways to enjoy Christmas this year without buying gifts.
The good thing is – Christmas is not always about buying material items but it is also about creating experiences with your loved ones.
The gift of time is the sole idea.
Rather than worrying about whether you have enough money to buy things for your family or friends, you can shift your mindset to appreciate the people you love and express gratitude instead. 
Throughout the post, I will mention the different ways you can enjoy the holiday but the ideas may apply to any day up until Christmas rather than just Christmas "day" (December 25th). 
This post may contain affiliate links. Please see disclaimer for details.
Here are 20 ways you can enjoy Christmas with your family:
1. The Christmas Parade
Most cities and towns have a Christmas parade going on in December and it's a great way for you (and your family) to go out and enjoy the sights and entertainment.
The music, sound, and scenery can be mesmerizing and you can even take family photos for memories.
Check online for upcoming parades near you for details. Don't forget to dress warm!
2. Christmas Lights
Christmas lights are always a sight to see and it's breathtaking – especially at nighttime. You can take a stroll around your neighborhoods for a light tour in your car or attend a "lights on" event nearby. 
To explore local "lights on" events, you may check online or through Facebook for details. They often offer activities and entertainment for these events.
Don't forget to add them to your calendar!
3. Decorate Ornaments
If you have a Christmas tree already, create additions by decorating your own ornaments with your family!
Ornaments can often be decorated with simple craft supplies and does not cost much to do. 
You can grab clear ornaments at Dollar Tree or purchase a box for less than $10 at other retail stores. Instead of using clear ornaments, you can even use yarn, pine cones, beads, Popsicle sticks, clay, cookies, and paper. 
Check out these links below for ornament ideas:
Common craft supplies include: glue sticks or liquid glue, hot glue gun, scissors, paper, markers, or stickers.
4. Felt Christmas Tree
With toddlers or little ones around, you may be more comfortable having a felt Christmas tree instead. It's made out of felt fabric and can be a safe alternative to a real pine tree or an artificial pine tree. 
The idea is place the tree on a flat surface (or to your wall) and have your children stick the "ornaments" to the tree. These ornaments usually have a Velcro on the back of the fabric so that it can bond well.
I snagged mine for $5.00 through Amazon or you can make your own (from Amy Vowles with SheKnows). 
5. Advent Calendar
What is an advent calendar?
An advent calendar is a calendar used to count the days until Christmas, which originated in the Christian religion by Germans in the mid-nineteenth century. The word, "advent," is perceived as the season of waiting for the arrival of Jesus Christ into the world. 
You will notice the different kinds of calendars out there other than the traditional calendar of dates within a table on paper. There are advent calendars using envelopes, little gift bags, wrapped up books, wine glasses, and more. 
However, to make it more fun, you can create your own family advent calendar. There are various ideas you can choose from that will make a fun family activity. 
Here are some ideas to get you started:
6. Volunteer at a Local Food Bank
One way you can enjoy Christmas is to spend a day with your family volunteering at a local food bank.
This option is ideal if you have older children who understands the act of helping others; whereas, if you had toddlers or babies, it would be more of a challenge to do so. 
It doesn't require anything for your family to volunteer other than your time and effort. There are elders, children, and families who are in need and every little task you do is worth it. 
Check with your local food bank for volunteer opportunities or you may find a center near you through the Feeding America network. 
7. Christmas Photos
Have a pretty camera sitting on the shelf? You can be your own photographer.
Dress up the family and have a family picture day!
You can get creative by wearing ugly Christmas sweaters, dressing like elves, becoming Trolls, or simply wearing red and green. 
If you're looking for a good setting, you can decorate your home, take a trip to the park, take pictures at the mall, or have a magical journey through the woods. 
The ideas are indefinite and Christmas photos can be an ever lasting memory. 
If you'd like to create your own Christmas family book, don't forget to check out Mixbook! It's a great photo printing service that always have deals and sales going on.
8. Family Craft Day
Kids love crafts – and I know you do too! Designate Christmas just for a day full of creativity. 
Pinterest is a great source for numerous craft ideas and you can also follow my Pinterest board for all things Christmas! 
Here are a few craft ideas you can start with:
9. Popcorn Garland
Every tried a popcorn garland? Instead of tinsels and bells, use popcorn to decorate your own tree. Here's how!
Supplies: 
1-2 packs of individual popcorn packages
1 needle
1 roll of thread (any color)
Optional: tape
Directions: 
Microwave your popcorn package(s) as instructed on the package. Once all the popcorn kernels have completely popped, prepare your needle and thread. 
Using the end of the thread, tie a knot to the needle hole so that the thread is secured.
String the needle with the thread through each popcorn until it turns into a garland. The length of the garland may be as long as you need it to be. 
After completing the garland, tie a knot at both ends of the garland or use a tape to tape the garland to your Christmas tree branches.
Voila! You're done! Easy, right?
10. Bake Cookies
If you're in the mood for some delicious cookies, this is the time to make it fun as a family activity.
You can purchase cookie mix packages at your local grocery store (my favorite are the Betty Crocker packages) and use fun Christmas cookie cutters to cut out shapes! 
It's a creative way to encourage child development as well as increase family bonding time. 
11. Visit the Library
Most people forget that libraries also run weekly events all the way up until Christmas, which means that this is the perfect opportunity for you to learn the experience!
Some libraries offer story-time for kids and others may offer various activities you can enjoy. 
Do I even have to emphasize that the library is full of books anyways? While you're there, check out some Christmas books for your home readings! The list of things to do is endless.
12. Local Holiday Events
Besides the local "light" events, there are also other local holiday events going on that you must check out.
It can range from movie nights outside, mall events, store events or promotions, holiday 5K runs (for the runners), and park entertainment (i.e. Disney, Six Flags, Knotts Berry Farm, etc.).
13. Bass Pro Shop or Cabela's – Santa's Wonderland
This year is another year of Bass Pro Shop running their magical event: Santas's Wonderland. 
It's a FREE event where parents can bring their kids to enjoy free activities, photos, and other entertainment in-store.
I was able to visit my local Bass Pro Shop and give my daughter the full experience. There were building block activities and archery games, along with a free photo session with Santa.
Thankfully, my daughter and I visited later in the evening. We were the first persons in line and had no issue waiting for our photo session – although I have heard that some others may not have been as lucky as we have.
For additional details, check out their web page here.
14. Santa's Coming to Kohl's 
Another great holiday event you can check out is Kohl's Santa event.
It began in November and takes place only on Sunday's but for December, you still have two more opportunities to get the experience!
Add these two dates to your calendar (for 2019):
Sunday, December 8
Sunday, December 15
You can bring your child or children to visit with Santa at the Toy department for a chance to take picture with Santa and receive a free surprise gift (while supplies last). 
Surprise gifts may include toys from Disney, Mattel, LEGO and Play-Doh.
15. Elf on the Shelf
If you're looking for something fun to share, Elf on the Shelf can be a great way to determine who's been "naughty" or "nice" in the house. 
This tradition is becoming a social media sensation as people post up their creative pictures online.
It originated from Carol Aebersold and her daughter Chanda Bell back in 2004 when Chanda suggested that they write a book about an elf sent from Santa to watch over the children. Up until now, millions of Elf on the Shelf books have been sold.
To start your Elf on the Shelf tradition, you can snag one here and explore the numerous ideas.
16. Outdoor Ice Skating Rink
How about an outdoor adventure? If you're looking for some winter fun, an ice skating rink is the way to go.
All throughout December, you'll find outdoor skating rinks opened for skating. It's the perfect opportunity for you and your little ones to go out and enjoy some nighttime entertainment. 
Make sure you check for local skating rinks for details – and don't forget to grab a cup of hot cocoa!
17. Movie Night
Movies nights are the best when it comes to enjoying Christmas on a budget!
You can stay home, grab some popcorn, and turn on a holiday movie to watch with your loved ones. 
Whether it's a Frozen, A Christmas Story, How the Grinch Stole Christmas, or The Polar Express, you can never get tired of watching these new and old classics.
I find myself enjoying animation movies with my toddler more than I anticipated (my favorite is The Polar Express). My husband would often find it funny to see me enjoy these movies but little did he realize, he also enjoys them!
Currently, video streaming services have become the new trend so you can find numerous holiday movies on Netflix, Disney +, Vudu, or Hulu.
If you're not subscribed to a video streaming service, don't hesitate to try their free trials! It only takes a minute to sign up.
If you do not wish to continue their subscription, simply set a calendar notification on your phone so you can cancel before the next billing takes place.
18. Build a Gingerbread House
The tradition of building a gingerbread house never gets old. With the expression of creativity, it's a wondrous activity to do!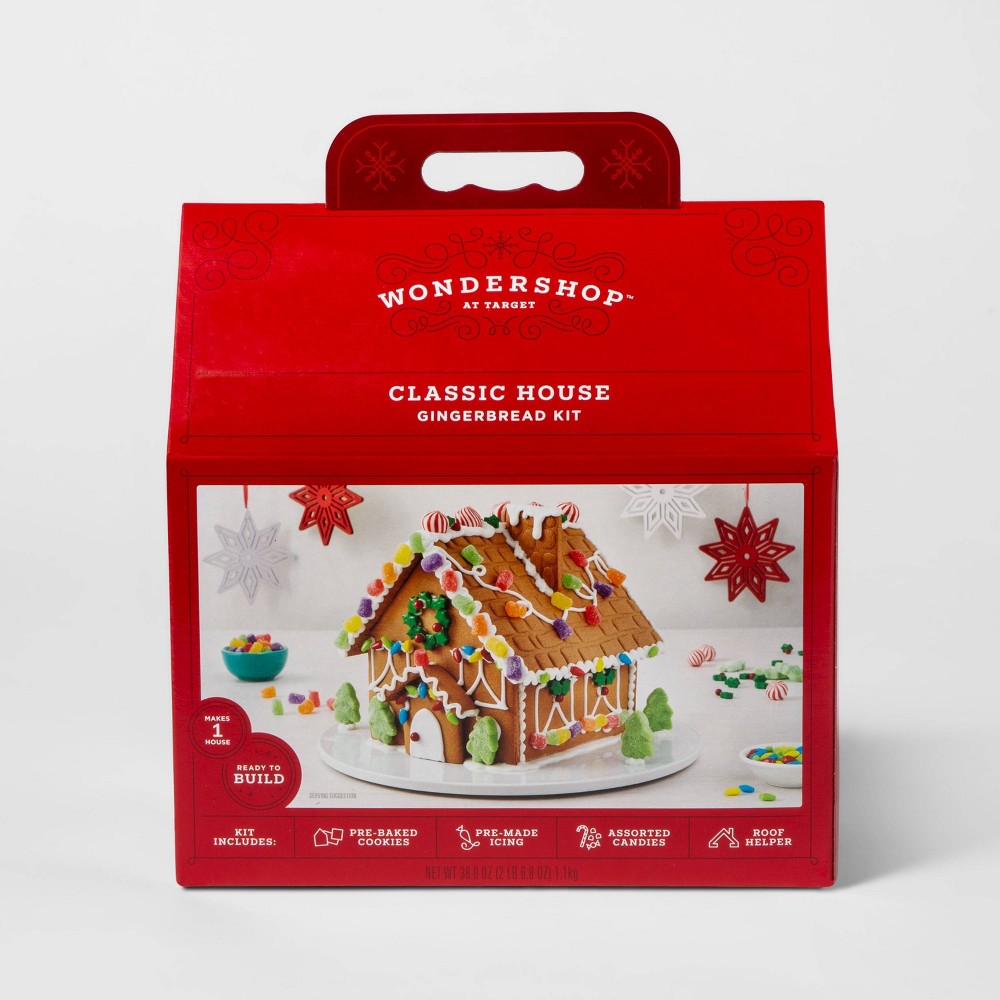 You can build a gingerbread house together while sneaking in some frosting and candies for taste.
Snag a gingerbread house kit at a nearby retail store (i.e. Walmart, Target, Michael's) or purchase one online.
If you haven't heard, Oreo has also released their own version of a holiday cookie house. Check it out below!
Looks like a sweet treat right?
19. Donate Toys to a Shelter
You can also enjoy Christmas time by donating toys to children in need. 
It's a great way to teach your kids how to give back to the community while decluttering your home.
You can donate used toys to charities, hospitals, doctor offices, Goodwill, and to the Salvation Army. 
You may also see "Toys for Tots" donation signs around town, which is an organization founded by Marine Corps Reserve Major Bill Hendricks and his wife, Diane in 1947.
It's a non-profit organization that aims to bring the joy of Christmas to children who are less fortunate. Learn more about it here.
20. Attend a Local Church Event
Around this time of the year, local churches host holiday events and activities up until the end of December.
If you are not a member of a church, you can join and attend events as a family experience or if you are already a member, you're probably well-aware of all the events that have been planned. 
A few things you can experience include gift giveaways, Christmas carols, choir concerts, toy giveaways, holiday dinners, and more.
Find a church nearby for their calendar of events.
I hope you enjoyed this post because I believe that experiences are ingrained memories we can always cherish and carry forward. 
For any additional ideas not listed, make sure you share with us in the comments below!
Oh, and one more thing.
If you found this list helpful, please share? Other families may enjoy it as well!
DOWNLOAD FREE PRINTABLES!
Gain instant access to my personal collection of 30+ printables for topics such as pregnancy, baby, finance, and more. Plus - get monthly printables sent straight to your inbox.